This pretty town offers its share of distinction. Most signals are of the usual New York State Department of Transportation type, but the picture below offers something interesting …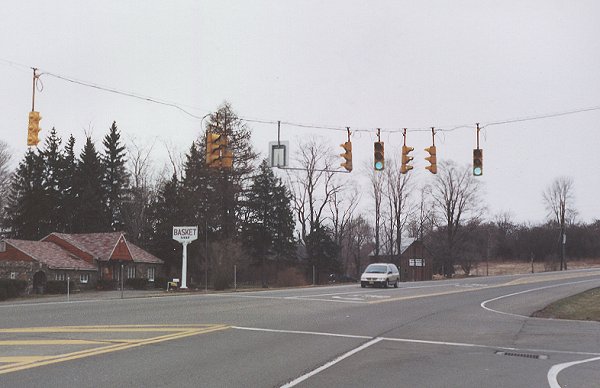 At Tompkins-Cortland Community College
In 1986, these yellow traffic signals were installed. It may not seem remarkable, except that the normal policy of the New York State Department of Transportation is to install dark green signals. Hence, these units are unusual. These signals were upgraded around 2000 with LED lenses. The leftmost signal head may have been installed this year, since a similar signal head was installed on a tubular mast for NYS Route 13 in Ithaca. Photo taken 31 March 2002.